E-Komplet got a ticket system and sales management!
At CRMzone, we specialize in the customer database system Zoho CRM, and today we advise several customers on how their companies can get the most out of Zoho CRM. Many companies do not know that they need a CRM system to form an overview of current and potential customers and may have difficulty seeing how exactly it should be implemented to benefit the company.
At CRMzone, we have many years of experience with the implementation, monitoring, and maintenance of CRM systems. With our extensive experience, we also know how we can help your company in particular to form the big, chrome-plated overview of your customer database.
We organize individual tasks according to your needs.
The need at E-Komplet
Need for a better platform for support inquiries
Sharing of support contact staff in between 
A better way to ensure task overview and automated alarms
E-Komplet needed an overview of their support inquiries and access to automated processes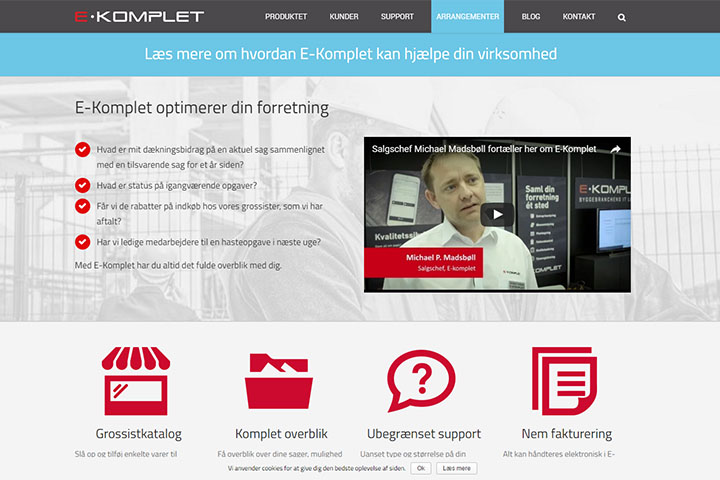 After trying different CRM solutions over a few months, we chose Zoho CRM as it fit our requirements around a flexible solution with the option to create management reports and Dashboards ourselves.
We were recommended to contact Charlotte for help adapting Zoho CRM to our company.
We have never regretted that, and today we use many of Zoho's other solutions and also still use Charlotte as our consultant.
Normally you say that price and quality are connected... But we have got a high quality in our solution and at a very fair price.
Michael Pagter Madsbøll Sales manager, E-complete
Fill out the form and we will contact you as soon as possible
Contact us to learn more about the possibilities for your business, with no obligation.